When a recreational boating accident killed four vacationing adults during a vicious storm in a Utah lake, questions arose about what responsibility the boat's owner had to those tourists.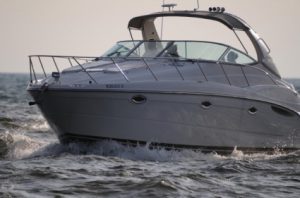 Now, with a recent decision by the U.S. Court of Appeals for the 10th Circuit in the case of In re: Aramark Sports, one key question has been answered, but another still remains.
In a 3-0 decision, the appellate panel ruled the boat rental company didn't have a responsibility to warn boaters of the weather conditions that day. A forecast had been provided to them by the boat rental company the night before. On the day of, the group of six were told how to access the weather radio on the vessel. However, they weren't told of the updated forecast, which indicated sustained winds of between 25 and 35 mph and gusts of up to 55 mph.
But what they also didn't know – and what the court ruled must still be decided – is whether the boat company had a duty to inform its customers of the weather limitations of the vessel. The vessel they rented could only withstand a maximum wind speed of 31 mph. According to the manufacturer, even that would be a stretch, as only the "most experienced" captain and crew could safely navigate the vessel through water facing winds of that speed.  Continue reading