Tours of haunted houses are supposed to be thrilling. Being shocked by gory scenes or spooky apparitions is all part of the experience. But these experiences aren't supposed to cause real danger. When they do, and someone is injured, the operators and promoters of the haunted house may face legal liability in real life.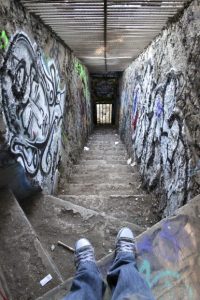 That's what happened to a Michigan woman who suffered serious injuries in 2014. According to The Oakland Press, the plaintiff was knocked to the ground when a moving wall suddenly knocked her down in a poorly lit aisle. As a result of her fall, the plaintiff suffered severe fractures to her leg, as well as a soft tissue injury to her back and spine, lacerations, and bruising.
A personal injury lawsuit she filed against the company was recently settled for $125,000. The owner of the operation declined to comment, except to release a brief statement insisting the operation is safe and has been in business for many years.