Animal owners owe a responsibility, not just to the animal but to society in general, to keep the animal safely secured so they are not a hazard to themselves or others. The degree to which this is necessary will depend on the specific breed, size, and temperament of the animal.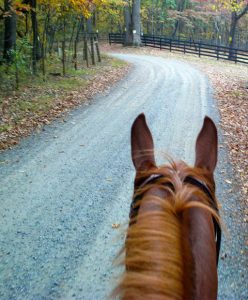 In many cases, North Carolina law does not always require those injured by improperly secured animals to prove the owner had any knowledge of the creature's previous viciousness or propensity to cause harm. In some instances, a strict liability standard may be applied. That means owners are strictly liable for the damage or injuries their pets or livestock cause. In other cases (such as dog bites or dog-related injuries, per N.C.G.S. Chapter 67), actual negligence may need to be shown by proving the owner had knowledge their dog was a "dangerous dog."
Recently, the North Carolina Court of Appeals weighed whether the owner of a horse should have to face a trial in a civil lawsuit filed by a woman who was seriously injured when the defendant's horse wandered into the road in front of the car in which the plaintiff was a front-seat passenger. The impact killed the horse and caused serious injuries to the plaintiff. The issue in Peoples v. Tuck was whether the defendant could be liable for a failure to exercise reasonable care in hitching his horse in front of his sister's home and leaving the horse unattended in a non-fenced area.