A woman and her husband are seeking $300 million in damages in a product liability lawsuit against the maker of a robotic surgical system that she says nearly killed her and caused her excruciating pain and suffering, as well as lifelong medical ailments.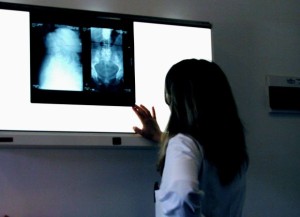 In Zarick v. Intuitive Surgical Inc., plaintiff alleges the surgical system caused her severe internal injuries when doctors relied on it to perform a hysterectomy.
This case is one of the first to go trial against this defendant, which characterizes itself as the worldwide leader in minimally-invasive, robot-assisted surgery. These procedures are conducted with a surgeon sitting at a console near the patient, looking through a viewfinder and moving a joystick-like controller to move the robotic arms of the device. This particular device alone is used in some 200,000 surgeries a year.
Plaintiff reports that the system botched her 2009 surgery, causing her intestines to protrude through her vagina. She was rushed to a nearby emergency room and was forced to undergo a high-risk surgery that required a hip-to-hip incision. Plaintiff, 44, and her husband are asking for $50 million in economic damages and another $250 million for emotional distress, pain and suffering, loss of consortium and loss of life enjoyment.  Continue reading