Government agencies – local, state and federal – have a duty to maintain roadway systems in a condition that is reasonably safe for public travel by drivers who are exercising ordinary care.
But does that extend to the edge of the road? The Ohio Supreme Court in Baker v. Wayne County ruled: No.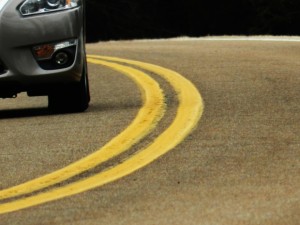 Of course, this doesn't have any direct bearing on the courts in North and South Carolina, but it's worth exploring how the court reached this conclusion, as state supreme courts often look to their sister courts for guidance on similar legal issues.
According to court records in this case, a 17-year-old student was driving down a two-lane country road. It was raining and the sun wasn't yet up, as it was just before 6:30 a.m. As she was driving, one of her tires slipped off the road to her right. In her panic and inexperience, she over-corrected to the left. When the car got back onto the road, she over-corrected again to the right. As a result, her vehicle careened off the road, struck a statute of a deer and then a tree. After striking the tree, her car burst into flames. Engulfed in the fire, the girl died at the scene.  Continue reading