Motor vehicle accidents are the No. 1 cause of death among children in the U.S. More than 600 children under the age of 12 died, and more than 121,000 were injured in 2014, according to the U.S. Centers for Disease Control and Prevention. Especially concerning is the fact that CDC research showed that in a single year, nearly 620,000 kids from infant to age 12 rode in vehicles without the use of either a child safety seat, a booster seat, or a seat belt "at least some of the time." A third of the children who died in motor vehicle crashes weren't buckled up at all.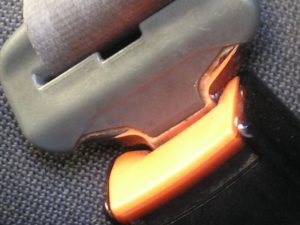 Children are among the most vulnerable people on the road, and it's imperative that parents, loved ones, and caregivers take car seat/restraint recommendations and guidelines seriously. That means:
Children need to be in the right size and type of car seat for their age and size;
The car seat needs to be installed correctly; and
The car seat needs to be registered so that parents and caregivers can be notified of possible recalls.
Now, a recent analysis by the National Highway Traffic Safety Administration (NHTSA) shows that booster seat use among children between the ages of four and seven (the intended age group for this particular kind of restraint) is down.