Government agencies are protected from civil litigation for personal injury by sovereign immunity, which is waived only in certain instances.
However, does this same immunity extend to contractors doing government work?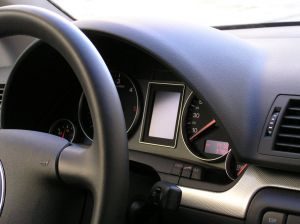 It can. Look at the North Carolina Court of Appeals decision in Pruett v. Bingham et al. This was a case that stemmed from an awful, multi-vehicle car accident in Hendersonville, just 30 minutes south of Asheville, on I-26 West approaching the U.S. Highway 25 intersection.
It was about 7 a.m., and the morning rush hour was just beginning to commence. Plaintiff was driving his pickup truck in the westbound lanes of I-26. At the same time, one of the defendants, a commercial bus driver, was operating a commercial bus owned by defendant bus service. Suddenly, that commercial bus rear-ended a pickup truck in front of it. The pickup truck was then pushed forward and into the back of another pickup truck. As a result of the collision, the bus and the first pickup truck were pushed into the right lane of I-26. That's where they slammed into plaintiff's vehicle.  Continue reading