Wyers v. American Medical Response Northwest Inc., is the consolidated appeal of six women – just a handful of the many reported victims – who sought recompense from an ambulance company that employed a paramedic who repeatedly sexually assaulted women he was transporting. Victims ranged in age from their teens up to their late 80s and most reported being in a vulnerable state, barely conscious or in shock as the paramedic assaulted them. Their complaints to the ambulance company were ignored, dismissed or "lost."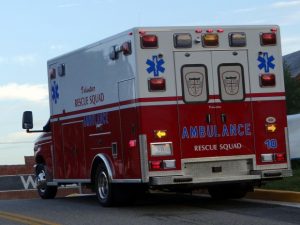 Then, in 2007, defendant paramedic was transporting a female patient to the hospital when he reportedly placed his hand on hers and then shoved both their hands down inside the front of her pants. As soon as she arrived at the hospital, she began screaming and crying to hospital staff. Police responded to the scene and, in the course of their investigation, they learned the ambulance worker had an extensive history of complaints from female patients who had been transported by him. He was arrested – and later convicted – of first-degree sexual abuse of four women.
The publicity from the initial claim caused other women to come forward. That first victim and three others filed civil lawsuits against the transport company. Plaintiff in Herring v. American Medical Response Northwest prevailed (the verdict was affirmed on appeal), and the other former patients' claims were then settled out-of-court. Preparation for these cases resulted in other victims being discovered. They asserted that their complaints were not taken seriously at the time. Six of those women filed their own personal injury lawsuits against defendant ambulance company.
And that brings us to the Wyers case.  Continue reading